Studio for urban design, landscape, architecture
Hanwha Plaza in Seoul is nearing completion!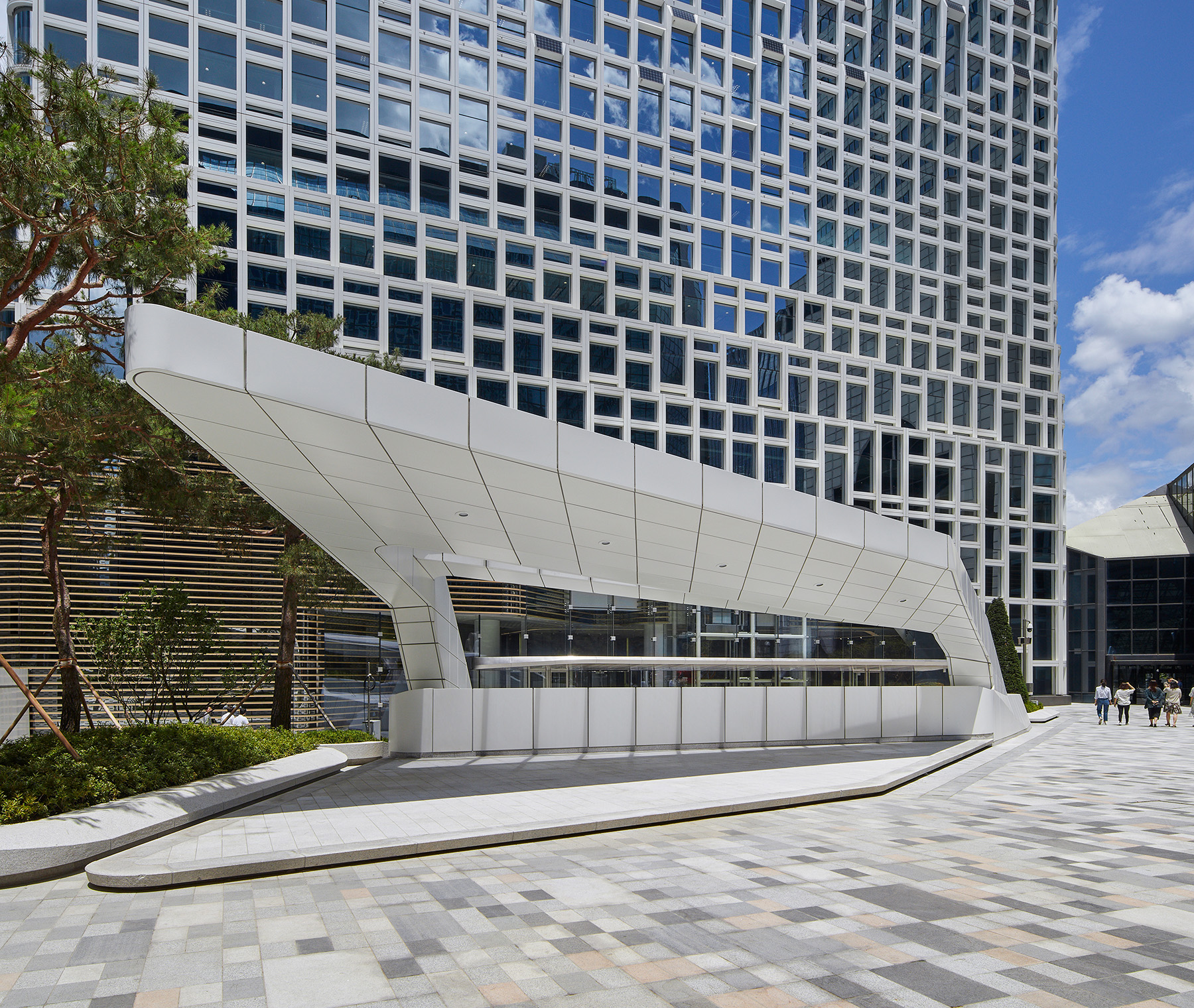 The design proposal for the outdoor space is representative, connecting to the immediate environment and invites people from all sides to enter the square. The routes are guided by raised planters with curves. The shape of the planters is derived from the trapezoidal elements in the facade. The raised planting areas create a strong identity and provide clear routing to the entrances to the building. The design of the square has a clear language, but offers space for different atmospheres. There are zones for relaxing or for activities and there are representative zones. The benches are integrated in the planting compartments and placed in special places. The paving consists of natural stone in various shades of gray. The main routes are marked by a dynamic pattern of dark gray and brass tiles. A stage has been designed on the square on which various events can take place. The design for the Hanwha square was part of the competition entry submitted by UNStudio (main designer for the facade and interior) with LOOSvanVLIET (public space design). The place is located in the cultural heart of Seoul on the Cheonggyecheon river.

terug