CLIC, Badhoevedorp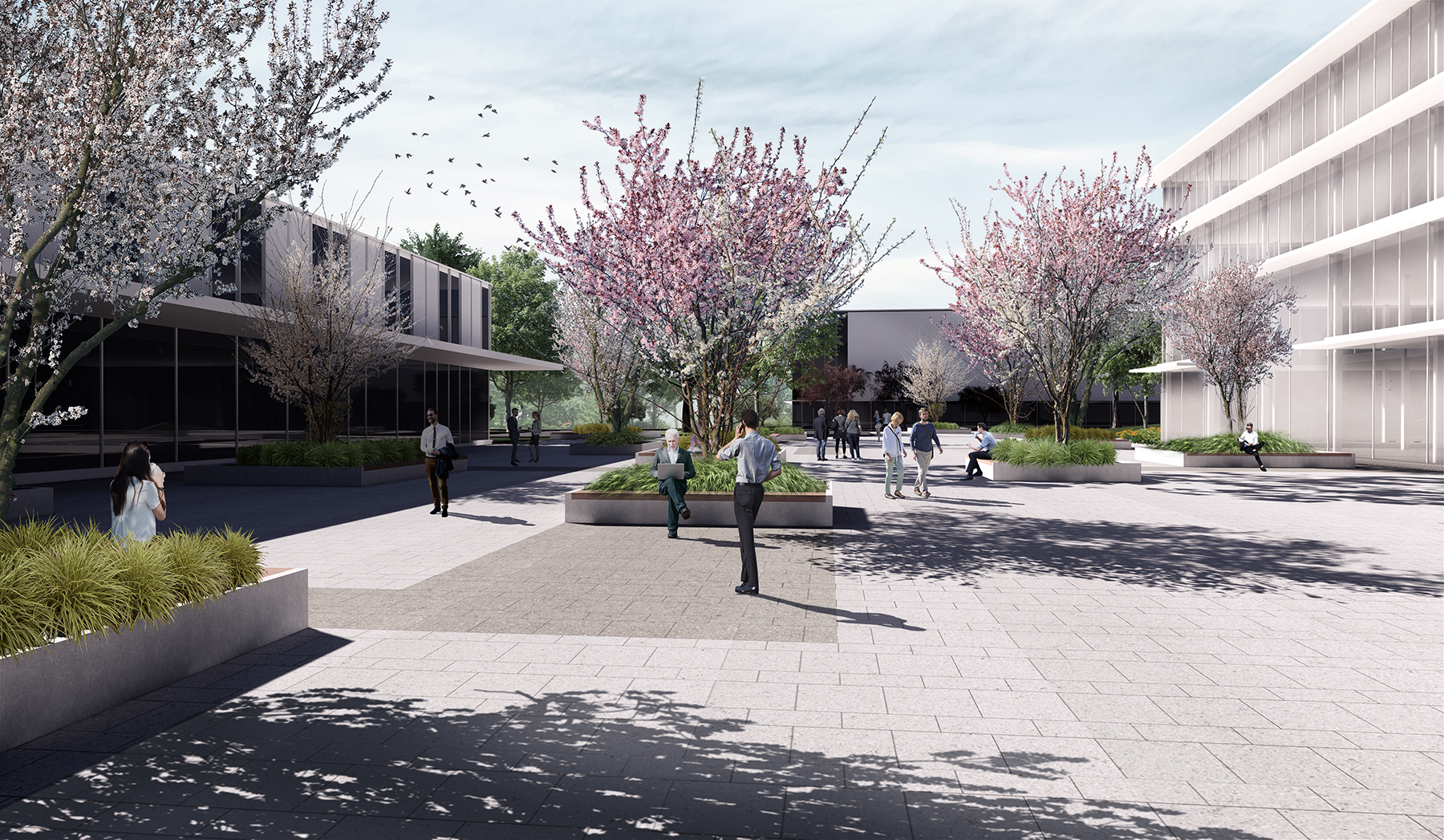 The City Logistics Innovation Campus is an urban logistics hub, an innovation centre and a campus, all in one. CLIC's goal is to unite different companies in their search for innovation of the efficiency and sustainability issues of city logistics. It is becoming increasingly necessary to bundle the transport of goods to the city in order to reduce noise pollution, emissions and traffic pressure. That is why CLIC creates workstations for companies such as installation companies, online food services, wholesalers for the catering industry and deliverers in office districts. Here they can work on efficient and sustainable ways to deliver their goods to the metropolitan region of Amsterdam.
LOOSvanVLIET is developing the urban plan for CLIC in collaboration with Cepezed and Mulderblauw and we are working on the Landscape plan. Both were commissioned by Somerset Capital Partners and Bohemen B.V.. An important key point of the plan is an integral, urban planning and landscape embedding by continuing the landscape character of the surrounding area. This means that we are striving for one clear green structure for the entire area. This structure consists of a richly varied layer of trees along all paths, roads and buildings, with a particularity of fruit trees at the heart of the plan. The trees at the edges of the area have been specially selected for their air-purifying and water-retaining function and value for biodiversity. The campus will have a mix of flowers and grasses as undergrowth.
In the East, there will be independent offices and the hotel. This part connects working parties with each other but also with the neighbourhood. It should invite people with sports facilities, terraces, catering establishments and a central square where food trucks can also be accommodated.
The landscape as a whole, together with the buildings within the plan area, will make an important contribution to the realisation of a sustainable, climate-adaptive and nature-inclusive design. This is in line with CLIC's high-quality sustainable ambitions for this Campus.

terug